Teresa's Beach Homes Story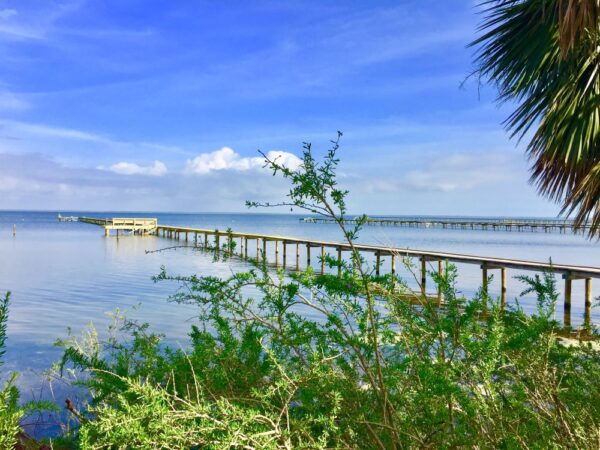 Our Cape San Blas story started back in 1990 when our newly joined family took their first vacation together. We stayed at a single level home on Windward St that's still around! Teresa was at the end of her pregnancy with Terri and the other 5 kids were in toe as they took a family picture on the deck. There the dream for a life on Cape San Blas was born. We vacationed for over a decade before we took the plunge into ownership then slowly melded our lives into full time residency on the cape as Terri finished school. At the end of her College career almost a decade ago Terri joined the business and that brings us to today. Teresa's Beach Homes is proud to have been helping families like yours find vacation homes since we bought our first unit in 2001 and we look forward to helping you get back to your favorite vacation spot in the future.
Teresa's Beach Homes has beach homes with 2 bedrooms that sleep 1-6, up to homes with 4 bedrooms that sleep a max of 12. Gulf Front, Gulf View, Bay Access, and Homes with Private Heated Pools! – We have a wide selection to help your family find their favorite vacation spot.
We strive to provide you with a rental home that you will want to return to year after year just like we did when we were vacationers. We're a small family company that is personally hands-on involved with all of our rentals and reservations. This allows us to provide you with the best quality home at the best prices in our area. We were renters long before we were property managers so we know what it's like to look for a perfect vacation spot. That's why we provide you with all inclusive pricing! Our rates are simple: The rate you see is the rate you get. Bringing a dog? Just $100 extra. That's it! No other fees! Call or E-mail Terri to book. You'll talk directly with us to book for a personalized touch to ensure that you know what you're booking and to answer any questions you might have.
We also take all of our own pictures of our homes with a few borrowed from our amazing guests. This ensures that we can update our pictures regularly so that you have the best idea of the home you're renting.
Book with confidence knowing that our homes are guest ready, personally maintained, and have up-to-date pictures. Have questions? Give us a call or send us an e-mail and we will be glad to talk with you and answer your questions.
Cape San Blas, Florida where uncrowded white sand beaches, the emerald waters of the Gulf of Mexico, and beautiful sunsets combine to redefine the meaning of paradise.
An outstanding destination for family vacations or couples! just looking for quiet time to be with each other on one of Americas most beautiful beaches. Stay with us and discover why we have so many repeat guests!