We are so thankful for each and every guest that takes the time to leave us a kind review.
Find more reviews on Google or individual home reviews on our Florida Rental listings.
What a Great House!
This was our ninth year of visiting Cape San Blas, and I think this is our new favorite! Especially loved the pool and the third floor deck chairs to view the beautiful sunsets.
Sammy, Chris, Bob, Pam, Pat & Gail
A Wonderful Vacation
We had such a wonderful vacation in your home! We enjoyed a lot of beach time & pool time & porch-sitting! We hate to leave & wish we could stay longer! Hope to be back soon!
Karen, John, Megan, Mark, Tracey, Brian, & Grant
Atlanta, GA & Washington, DC
Spectacular – Emerald Isle
What a beautiful home Emerald Isle is!!!
Waking up in the morning and being able to hear the surf while drinking coffee on the deck has to be one of the best parts of the day! The house is well stocked. The bedrooms being on a separate floor from the living area is very nice as it allows those wiped out from the sun to go to bed without the noise of those staying up. The elevator was a tremendous help! Was so happy to get there and so sad to leave. Hope to be back soon. Thanks Teresa's Beach Homes!!Y'all are the best!
Sue LeBreton, Nov 2020
Private Oasis – Horizon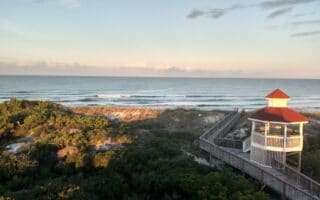 My week at Horizon in 2020 marked my third time at the property. The openness and amenities encourages me to return for another visit. I have alternated visits over the last five years. The location is convenient to both ends of the Cape. The kitchen is large and has all of the utensils a person could need for the stay at the beach. The beautiful view of the beach provides inspiring sunsets. The top floor observation room is spacious and quiet. The convenience of the elevator helps with luggage and the unloading of supplies. When we had a slight electrical challenge, the maintenance worker came at night in the rain to help solve the problem. Definitely worth a stay at any time.
Alan Stevens, August 2020
Amazing Vacation – Oaks Rest Barn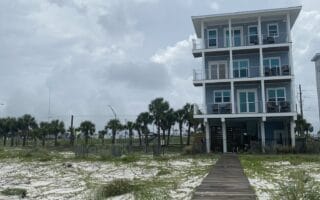 My family and I had an amazing vacation at Oaks Rest Barn. It was everything we needed and wanted for our family vacation. Very private beach. There were never more than 10 people on the whole beach. We enjoyed the privacy to swim, fish, and walk along the beach. My brother enjoyed the pool as well. The house had everything we could ever need. Can't wait to come back in the future!!
Jessica, June 2020
Always the best!
We've been renting homes from Terri and Teresa for over 10 years. They always go the extra mile to make our family vacations the best. Any issues we've run into have always been handled quickly and professionally. They are a family run business that really cares about the community and their guests. Their rates are always competitive and the properties are very well maintained.
Tom Haurum, March 2020
Incredible beach house.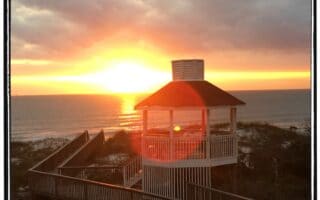 We're not millionaires, but we felt like we were for two weeks in 2019. This home is a spectacular piece of architecture that brings the Gulf up close and personal. Attractive and quiet gated enclave, boardwalk to the long stretches of uncrowded beach, and access to a lengthy dock on the sound side of the Cape. Great food and drink a short ways away. The property managers were very helpful. I hope to stay at Horizon again.
Steve and Michelle, March 2019
Absolutely the Best – Great Escape
This was by far one of the nicest homes we've enjoyed on the cape. The porches are wonderful, and Teresa and her family provide great service. We went ahead and booked it again for next summer within a month of leaving!
Chris Wood, June 2020
Best place we've ever stayed – McCosh
Our family has been to the cape multiple times and we have enjoyed McCosh the most out of any of the houses. The location, the decks, the view, and they have the best deck chairs ever! We can't wait to come back. "Teresa's Beach Homes" is also the best rental company we've dealt with too. They make the rental process so easy!
GINA ARCHER, August 2019
Gulf front feel from the 1st tier – Avalon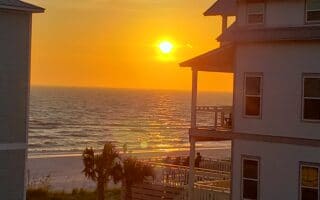 Avalon is perfectly positioned to view relaxing sunsets from the decks. Our parents really appreciated the elevator, and that they could watch us on the beach from the deck. We have stayed at several of Teresa's homes and they are always clean, very well maintained and decorated.
Stan Flahaut, July 2020
My Happy Place – Blue Pearl
This was the fourth year we had stayed at the Blue Pearl. We love the relaxation and the two porches were great for our fur baby. Always very clean and smells so fresh when we arrive. The best place we have rented in 25 years at the beach!!!
Shirley North, October 2019
Family Vacation – Avalon
Absolutely fantastic! Terri was amazing to work with in order to make sure everything was perfectly in order. The house was clean and very nice.
Tina, March 2020
Fantastic Vacation – Emerald Isle
The home was wonderful. It was exceptionally clean and the kitchen was well stocked. We enjoyed the golf cart access to the beach at Emerald Isle. Even on the chilly days, the heated pool was used and very pleasant. We are loyal renters of Teresa's Beach homes and have been for several years. It would be hard to beat their communication and response. The staff that we have met have been kind and courteous. Can't wait to come back down in May!
Heidi Yanna, March 2021
Don't forget your dog! – Aloha House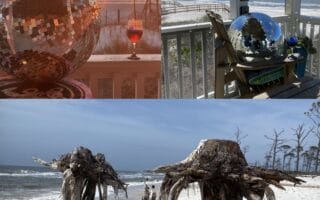 We've stayed on the Cape for years and always choose Teresa's! Our last stay was at The Aloha House. It is amazing. Incredible views from both balconies. Inside is bright and cheerful with all the amenities (b.y.o mirror ball)
Teresa and Terri have the best home's at the best prices!
Rob and Sadie - February 2021
Fantastic – Horizon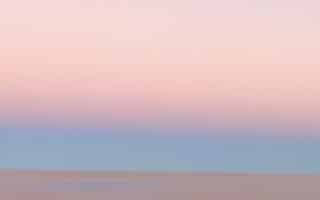 This was our first year in Horizon and our 16th year with Teresa's Beach Homes. Both the property and the property management are first class! The Cape is incredibly magical destination.The winter months are quiet and restorative! We're already booked for 2022! Thanks Teresa, Terri and Chris for all you do!
Jeri, Rand and Maud
Randy, Winter 2021
Wonderful Getaway! – Aloha House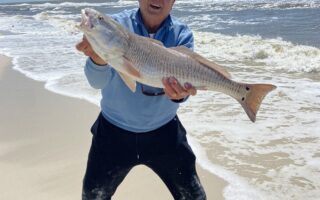 We absolutely loved our stay at Aloha House! The decks overlooking the beach are breathtaking. We caught some amazing fish in the surf right in front of the house too. Teresa and family do such a great job of making every bit of the rental process seamless and we go back again and again. Thank you for a week where no one thought about anything except the beach!
Chris & Alan Bertke, April 2021
Perfect! – Tranquil Seclusion
This home was lovely, clean, well maintained, tastefully furnished and stocked with everything we needed – and then some. All three generations thoroughly enjoyed the spacious accommodations, wide open beach and welcoming heated private pool. Working with Teresa and Terri couldn't have been easier. They were always available, and instructions and expectations were clearly communicated. We'll definitely be back!
Norris Family, Atlanta Metro
Pure Bliss – Avalon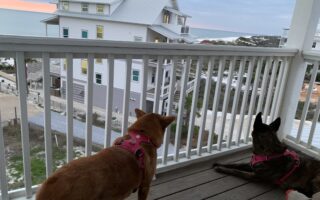 This is our third stay with Teresa's Beach Homes, second time in Avalon. Avalon is a beautiful 4 story home with a private pool and gorgeous views of the ocean. It had everything we needed and then some. Our two pups enjoyed the beach and the elevator was very helpful since one of our babies has arthritis really bad and stairs are difficult for her. Teresas Beach Homes care about their homes and the Cape and everything was immaculate. I wish we could come and stay in one of their homes every year. Our week was very relaxing and it was pure bliss to walk our dogs on the beach every evening.
Patricia Turrell- Madison, AL
Love CSB – Aloha House
Thanks so much for a great week!! This house was perfect for our family of 6 with kids from teen to toddler! We had everything we needed and felt very comfortable. We would definitely rent this house again – it was very well maintained. The screen porch was on point!! Had another great vacation at Cape San Blas. Already counting down until our Thanksgiving trip with the grandparents at Avalon.
Faze Fam x6 , May 2021