2023 Repeat Renter Early Release Rates
Thank you for being a part of our growing family of repeat guests!
We are trying something new this year and offering our repeat guests early access to next year's rates before they are released to the general public!

January – August 12, 2023 rates have been released to everyone.
Fall rates (August 12- October 29, 2023) will be available exclusively to repeat guests until July 31, 2023.
*Check back soon for rates through November 19, 2023 rates. Feel free to go ahead and send me inquiries through November 19, 2023


*November 18-December 31, 2023 rates coming later this summer. A new e-mail will be sent
announcing
these dates
availability
.

Take advantage of having early access and book your 2023 vacation today with only a $500 down payment for weekly stays.
As a repeat guest you also receive $100 off each new stay.
If you are traveling with dogs our pet fee is still just $100 for up to 2 dogs per home.
Ready to Book?
Check availability and then E-mail Terri
Weeks you are looking for already booked? Join our Waitlist
Advertised rates below are weekly all inclusive rates, except pet fee and repeat discount, unless otherwise noted.
Click "VIEW MORE" below each home for availability, pet policies, occupancy, etc.
Avalon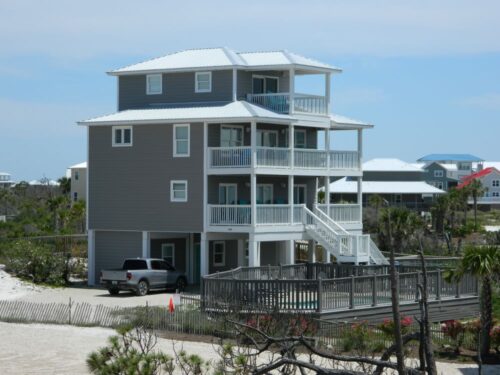 Rents Saturday – Saturday for 2023
Layout changing in August 2022. Click "view more" for more information.
Avalon 2023 Rates
Weekly Rates:
Mar 18 – Apr 8 $4298
April 29 – May 13 $3698
June 3 – June 24 $6398
July 15- July 29 $6398
Aug 12- Oct 28 $3798
Short Stays or Extra Days available for 2023:
*Mar 13 – Mar 18 $3198 *5nts
*Apr 8- Apr 14 $3798 *6nts
*Apr 24 – Apr 29 $2798 *5nts
*May 13 – May 19 $3798 *6nts
*May 29 – June 3 $4698 *5nts
*June 24 – June 29 $4698 *5nts
*July 29 – Aug 4 $5598 *6nts
*Aug 14- 19 $2798 *5nts
*Sept 2 – 8 – $3298 *6nts
*Sept 18 – 23 $2798 *5nts
*Oct 7 – 13 $3298 *6nts
*Oct 23 – 28 $2798 *5nts
*Oct 28 – Nov 3 coming soon
Exclusive Early Release Fall 2023:
August 12 – October 28, 2023 $3798

*Short stay rates posted above
*Avalon will have partial week rental opportunities throughout the 2023 season. We can do either a short stay rental or add them on to a rental week. If you would like a quote for a long stay involving some of these partial weeks please e-mail me for a quote.

Our advertised rates are all inclusive, except pet fee & repeat discount!
No adding in hidden fees, taxes, or service charges!
Standard Amenities that ALL our homes include:
Bed, Bath, & Kitchen Linens Provided
WIFI / Wireless Internet
Cable or Satellite TV
Full sized Washer & Dryer
Fully Stocked Kitchens including Drip & Keurig Coffee Makers
Outdoor Grill
Outdoor Hot/Cold Shower
Central Heat and Air (AC)
We provide the first soap, toilet tissue, and waste bin liner per bathroom/kitchen.
Special Amenities:
Pet Friendly: Most all of our homes are pet friendly for up to 2 dogs.
Private Elevators: Some homes have private elevators *Learn More
Community Pools: Some homes have access to community pool
Private Heated Pools: Some homes have seasonally heated private pools.
Our private pools are heated as needed from March-Thanksgiving weekend at no extra cost to you! *Learn More
We look forward to helping you find your home away from home with Teresa's Beach Homes!
Total Views: 342
Daily Views: 6